ensure
authenticity.
Official counterfeit education, awareness & protection.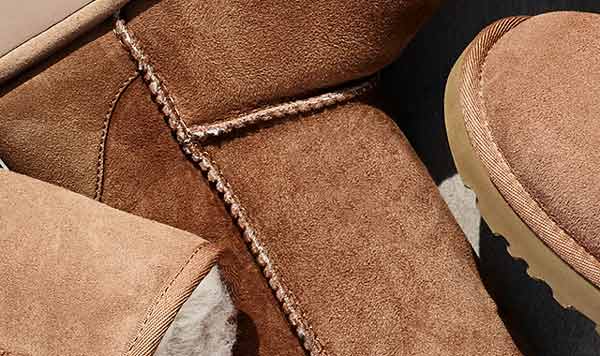 As a premium global brand we are wildly popular around the world. Counterfeiters try to benefit from our popularity by fooling customers into purchasing fake products. We combat counterfeiting to safeguard our relationship with you and give you the best possible experience.
Check out our dedicated UGG® anti-counterfeit social media pages on Facebook and Twitter to get updates on new scams counterfeiters are using or to ask us questions.
Please check out our store locator to find an authorized retailer near you. You can also purchase authentic UGG® products on UGG.com and shop our limited-time Sale at the UGG® Closet.
Counterfeit Gallery
UGG® is renowned for the luxurious comfort of twinface sheepskin and exceptional craftsmanship. Fake shoes and boots are made with dubious and inferior materials.
Please note: As we consistently update our styles and design concepts, we also modify our labels, outsoles, interior tags, and boxes. As part of these updates, many of our newer authentic UGG product may not have the registered ® trademark symbol.
Take a look at the images below to see for yourself: