How We Behave
UGG believes in the empowerement of all people.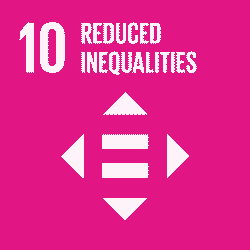 We believe that people power our product, our purpose, and our planet. That's why we are focused on UNGC Sustainable Development Goal #10 – Reduced Inequalities. We promote diversity, gender equality, female empowerment, and inclusion for all. We advocate for our employees, our customers, our community, and beyond. Read more about it here.
1. Employees
We strive to create a culture of inclusion where employees can freely and equally contribute regardless of gender, gender identity, age, race, disability, or sexual orientation. Our Code of Ethics which all employees are trained on biannually, codifies these values. We ensure that each one of our employees understands and commits to our Code's values.
2. Supply Chain
We want to continue elevating our own ethical supply chain program and be a leader in our industry. As with other efforts, we recognize that we are better when we work together. We actively seek opportunities to benchmark against other brands to improve our own program and ensure a healthy and safe working environment for factory workers who produce our product. Our Ethical Supply Chain Supplier Code of Conduct. is based off International Labor Organization Standards, and we have teams in both China and Vietnam who audit our partners against our Ethical Supply Chain Supplier Code of Conduct on an annual basis. Where we do not have local expertise, we work with programs like Better Work to advance issues of health and safety in our industry. Our audit questionnaire consists of 230 yes/no questions, which helps to eliminate any personal bias. Audit scores are immediately uploaded to Fair Factory Clearinghouse, which allows us to benchmark against other brands. Our Executive team also meets periodically throughout the year to review the performance scorecards of our key partners.
3. Culture and Philanthropy
Doing good in the world is an essential part of our culture.  Read on to learn about some of the organizations UGG proudly supports.
HERproject
UGG proudly supports HERproject, a collaborative initiative that creates partnerships with brands like ours to enable workplace-based interventions on health, financial inclusion, and gender equality. Since 2016, we have trained over 25,000 women with the goal of 100,000 by 2027.
Born this Way Foundation
Led by Lady Gaga and her mother Cynthia Germanotta, Born This Way Foundation was founded in 2012 to support the wellness of young people and empower them to create a kinder and braver world. To achieve these goals, Born This Way Foundation leverages evidence-based research and authentic partnerships in order to provide young people with kinder communities, improved mental health resources, and more positive environments – online and offline.
Save the Waves
Save the Waves protects coastal ecosystems around the world by partnering with local communities to conserve their seaside resources. The non-profit organization utilizes three innovative strategies – World Surfing Reserves, Surfonomics, and Endangered Waves. World Surfing Reserves protects surf spots and coastlines by working on long-term conservation through outreach, planning, and community capacity building. Surfonomics determines the economic value of surfing to local communities, helping leaders protect their coast and waves. Endangered Waves campaigns to educate the public and encourage direct action when a coastline is under threat from poorly planned development or pollution.