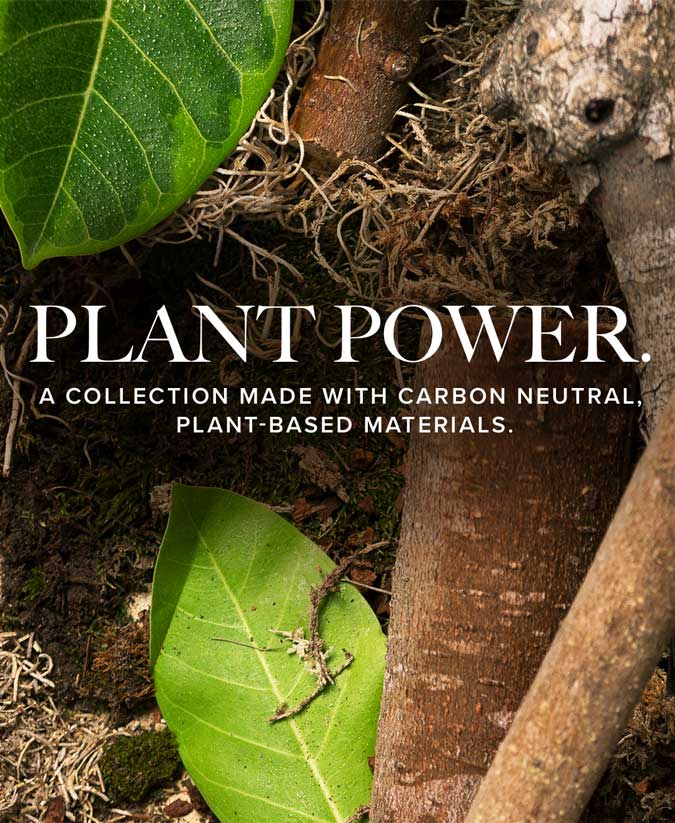 Thoughtfully designed, the new Plant Power Collection is made with carbon neutral, plant-based materials. Reimagining iconic styles with renewable sugarcane, Hevea rubber, natural hemp, and TENCEL™ Lyocell from responsibly-harvested trees, these designs are created using low-emission materials. We then offset the small remaining amount of carbon emissions to ensure a balanced collection that does not compromise style or substance.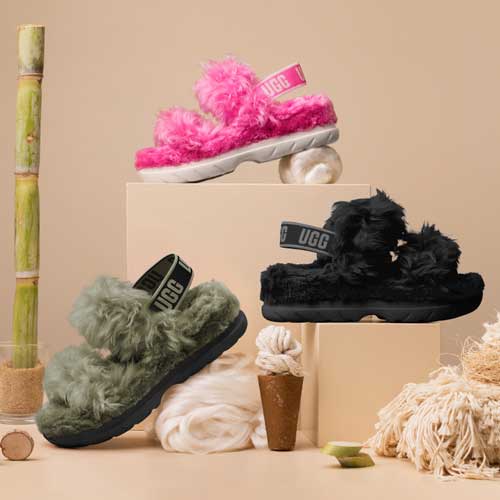 FROM PLANT
TO PLUSH.
Our plant-based plush using TENCEL™ Lyocell is made of wood pulp converted into regenerated cellulosic fibers sourced from responsibly-harvested trees certified by the Forest Stewardship Council (FSC) and the Programme for the Endorsement of Forest Certification (PEFC), two leading organizations promoting sustainable forest management.
SHOP THE FLUFF SUGAR SANDAL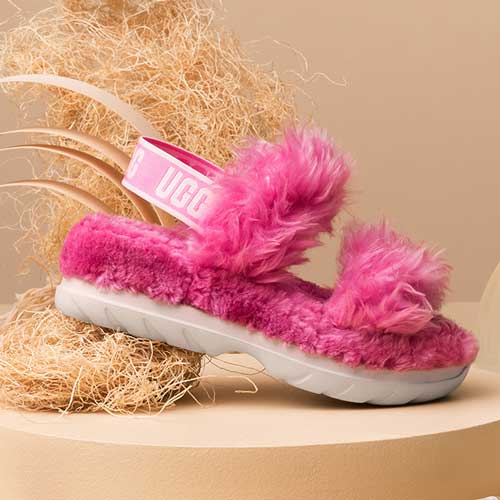 SUGARSOLE™.
A renewable resource, sugarcane is swift-growing and rainwater-nourished. The sugarcane in our SugarSole™ foam allows us to reduce our dependency on fossil fuels by replacing petroleum-based ethylene. The sweet crop absorbs 1.6 pounds of CO2 for every pound of ethylene replaced.
SHOP THE FLUFF SUGAR SANDAL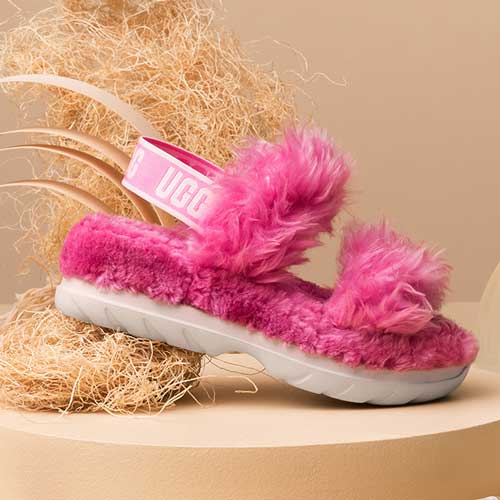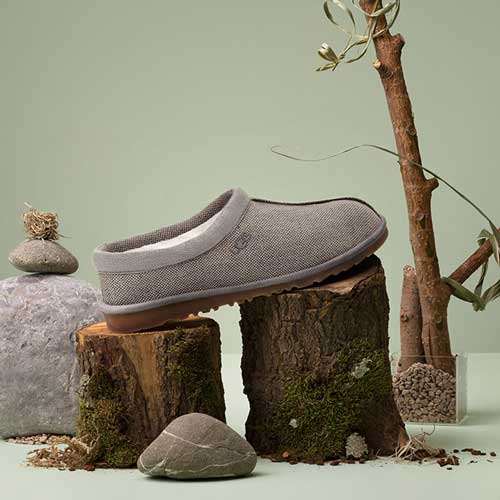 HEVEA RUBBER.
Our handcrafted, small-batch soles are made of latex harvested from the Hevea rubber tree, which means no natural forests are cut down in the production process.
SHOP THE TASMAN NATURAL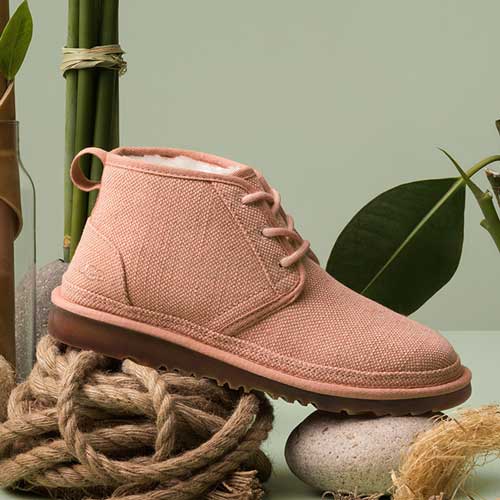 HEMP FIBER.
We use an environmentally-preferred blend of 45% hemp and 55% cotton instead of synthetic fibers like polyester. For every pound of fiber produced, the hemp plant absorbs 3.58 pounds of CO2 from the atmosphere.
SHOP THE NEUMEL NATURAL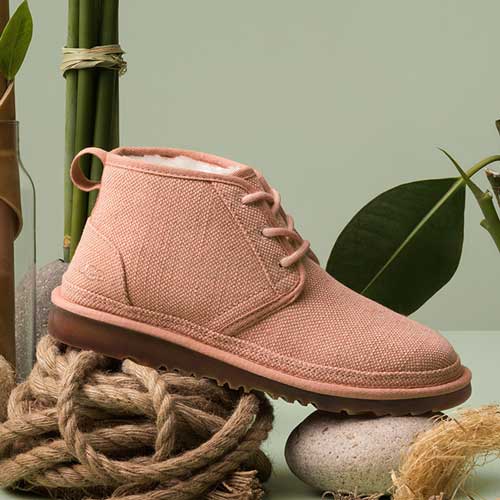 Shop the campaign
Pink Plant Power Sustainability
FEEL GOOD
A JOURNEY TOWARDS A MORE SUSTAINABLE FUTURE
UGG recognizes the importance of protecting our planet for future generations. Working towards a better tomorrow with our sustainability initiative, FEEL GOOD, we are on a journey to understand and minimize the environmental impact of our brand – starting with carbon emissions. A key driver of global warming, these emissions threaten our oceans, atmosphere, and overall way of life.
Learn More