What We Make
We Make Products That Are Made to Last.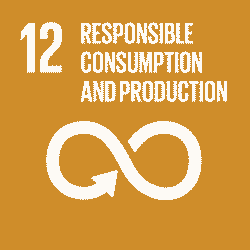 Our materials and supply chain are a huge part of our journey to corporate sustainability, which is why we stand behind UNGC Sustainable Development Goal #12 – Responsible Consumption & Production. We are always seeking sustainable alternatives for key materials, and strive to source key materials like leather, cotton, wool, and down from suppliers who are certified by third party benchmarking organizations. Read more about our materials portfolio below.
UGGpure™

The largest material fiber used by UGG is re-purposed wool, which is blended into our UGGpure™ proprietary technology. UGGpure™ is a more responsible material because it reduces our use of virgin wool. It is not shorn from a live animal, but rather consists primarily of sheered fibers that fall on the floor from hides that we are already using, furthering our commitment to eliminate waste.

Wool

We have absolutely no tolerance for animal cruelty. In 2017, we joined the Textile Exchange's Responsible Wool Kick Start Program in order to bring smaller, family-owned farms into the Responsible Wool Standard initiative, and increase the availability of certified wool in supply chains. This will have a ripple effect on the industry as a whole, creating more access to responsibly grown wool. Our donation has already helped approximately 50 small farm operations become Responsible Wool Standard certified, something that these small farms would not normally be able to afford. This kind of milestone sets a precedent for the rest of the industry, motivating other companies to take action.

UGGplush™

UGGplush™ utilizes our proprietary UGGpure™ technology, a recycled polyester backing, and Tencel™, a cellulosic fiber of botanic origin that helps to maintain environmental balance. UGGplush™ furthers our commitment to seeking more sustainable material alternatives whenever possible.

Leather Working Group Certified Leather

In 2017, we sourced 100% of our leathers from Leather Working Group certified tanneries, which maintain protocols that promote sustainable and appropriate environmental business practices within the leather industry. This achievement is critical to reaching our UNGC sustainable development goals year after year. A large segment of our traceability efforts is focused on how our leather is sourced. One of our valued partnerships is with the Leather Working Group's Animal Welfare Group (AWG). The primary objective of the AWG is education of the leather value chain on animal welfare. This group prioritizes their efforts around traceability, protocols, assurance schemes, and risk mapping.

Cotton

We are committed to seeking more sustainable alternatives for key materials. This year, we partnered with the Better Cotton Initiative (BCI), which seeks to make cotton production better for the planet and the people who produce it.

Down

We use a limited amount of down in our products. Our strict Ethical Sourcing and Animal Welfare Policy requires all down must be Responsible Down Certified, which requires that down and feathers come from animals that have not been subjected to unnecessary harm.

Packaging Lifecycle Assessment (LCA)

We look at sustainability holistically, from product design, to product materials, to packaging. We are proud to have conducted a LCA, setting ambitious but attainable packaging goals to further our environmental savings. From increasing our use of Forest Stewardship Council (FSC) paper, to using less plastic and paper, we are doing our part to reduce the environmental impact of our packaging materials. We estimate that by early 2020, our efforts will have saved approximately 3,119,500 trees!
| UGG | Total Savings To Date Since Baseline |
| --- | --- |
| Reduced Carbon Footprint (lbs of C02) | 97,653,605 |
| Reduced Water Usage (gallons of Water) | 371,150,645 |
| Reduced Energy Usage (gallons of Petrol) | 7,234,705 |
| Reduced Contaminated Water (gallons of Water) | 118,818 |
| Reduced Dunnage (lbs of Packaging) | 19,979,255 |